Livestream
Who watches the watchmen?
MISSION STATEMENT: Our mission is to provide the public a window into the local and regional political process by video taping various public meetings and officials during the course of their public duty. GovernmentOversite.com firmly believes this process affords the general public an easier and more convenient access to the proceedings of their local government. It is our intent to ensure all citizens have the ability to monitor government activities. We wish to facilitate the exercising of your inalienable first amendment rights that are protected by the US and NH Constitutions. We will earnestly strive to provide a mechanism for all concerned citizens, newspapers, television, and radio to assert themselves in a government by the people, for the people, and of the people.
Latest Meetings
Effingham Selectmen Meeting | August 4, 2020
Part 1 of 1
Meeting Notes
Analysis processing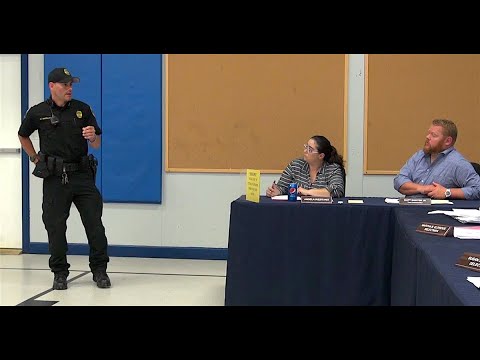 Ossipee Selectmen Meeting
August 3, 2020
Delinquent taxes: $1.5 Million. $1,150,000.00 School tax payment. Police Officer resignation. Absentee Ballot availability. PHOTO: Officer: Anthony Castaldo. Recording Secretary: Angela Rizzitano. Town Admin. ...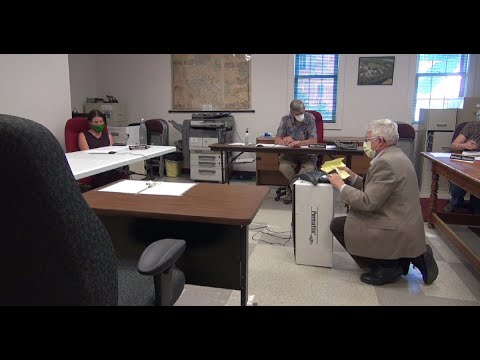 Tamworth Selectmen Meeting
July 30, 2020
New staff interviews. Police/Finance/Admin. Accounts payable: $281,372.65. Cash used to date: $5,821,565.38. Tax abatement: $4,937.00.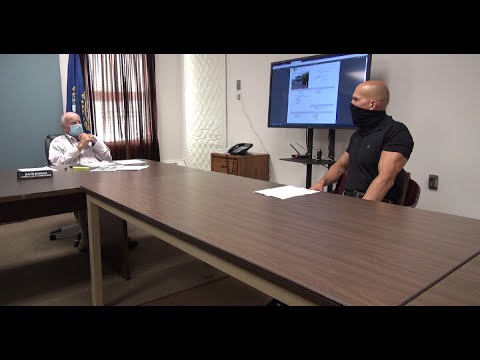 Carroll County Commissioners Meeting
July 29, 2020
Hales Location PILOT $48,000.00. Department of Labor investigation. 2019 Audit delay; Old train station water hook-up. Trump executive order: Creation of National Garden of ...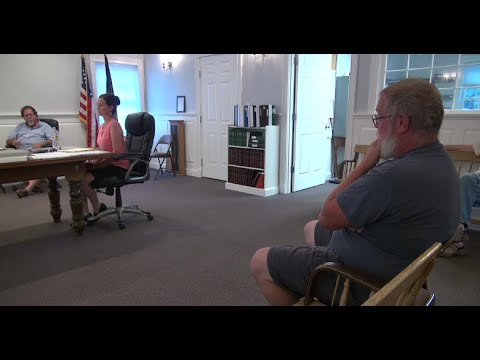 Brookfield Selectmen Meeting
July 28, 2020
Speeding on town roads. Identifying violators. Paving projects. Town office internal window replacement. Generator repair. PHOTO: Selectmen Rick Surette; Admin. Assistant: Laurie Champy; Ed ...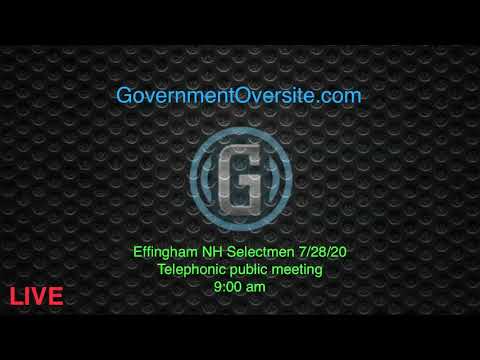 Effingham Selectmen Meeting
July 28, 2020
School taxes: $550,521.00. Town operations: $16,000.00. Junk yard enforcement. Green Mountain Recovery donation: $10,000.00. Full time fire Department proposal.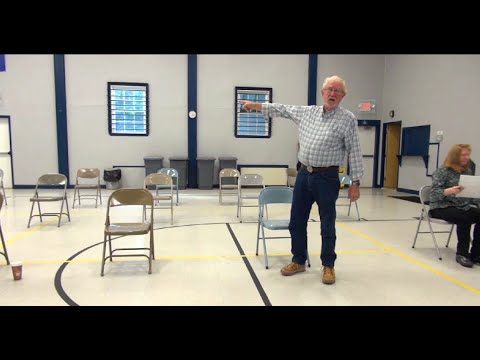 Ossipee Selectmen Meeting
July 27, 2020
Eagle Scout Project. Tax collection totals. Whittier Covered Bridge. GWRSD Calendar. Timber sale agreement.