Livestream
Who watches the watchmen?
MISSION STATEMENT: Our mission is to provide the public a window into the local and regional political process by video taping various public meetings and officials during the course of their public duty. GovernmentOversite.com firmly believes this process affords the general public an easier and more convenient access to the proceedings of their local government. It is our intent to ensure all citizens have the ability to monitor government activities. We wish to facilitate the exercising of your inalienable first amendment rights that are protected by the US and NH Constitutions. We will earnestly strive to provide a mechanism for all concerned citizens, newspapers, television, and radio to assert themselves in a government by the people, for the people, and of the people.
Latest Meetings
Carroll County Commissioners Meeting | November 23, 2020
Part 1 of 1
Meeting Notes
Analysis processing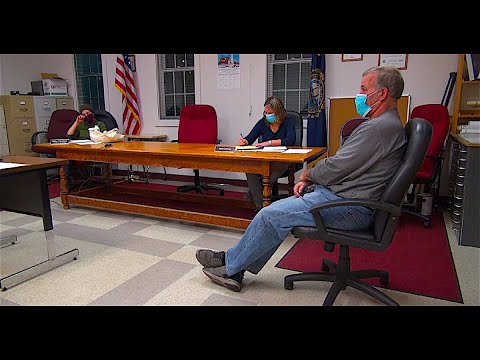 Tamworth Selectmen Meeting
November 19, 2020
OPERATIONAL BUDGET: $11,000,000.00. ACCOUNTS PAYABLE MANIFEST: $286,945.24. CASH USED TO DATE: $8,830,229.26. ROAD/BRIDGE PROJECTS:. -Bunker Hill Rd. BROADBAND:. -HUB 66. PER DEIM EARNED TIME ...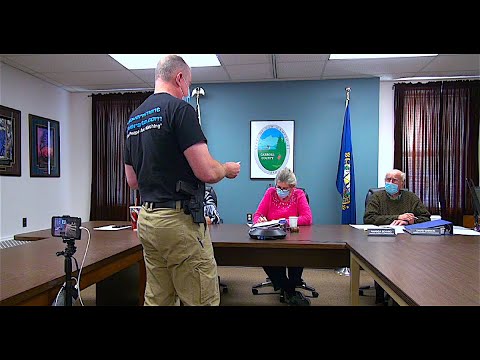 Carroll County Commissioners Meeting
November 18, 2020
LINE BY LINE 2020 COMMISSIONERS PROPOSED BUDGET. Each department budget can be reviewed separately. Reference video jump points listed in the meeting notes:.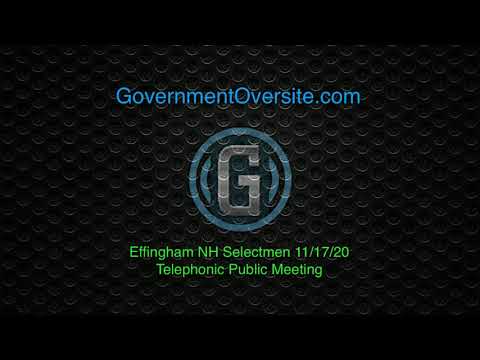 Effingham Selectmen Meeting
November 17, 2020
DELINQUENT TAXES:. -$361,226.00. MANIFESTS:. -$82,401.26. TOWN OFFICE PUBLIC ACCESS:. -Appointment process. HISTORIC TOWN HALL PROJECT:. -LCHIP. STREET LIGHTING:. -Inventory. -Cost savings. ROADS:. -Right of ...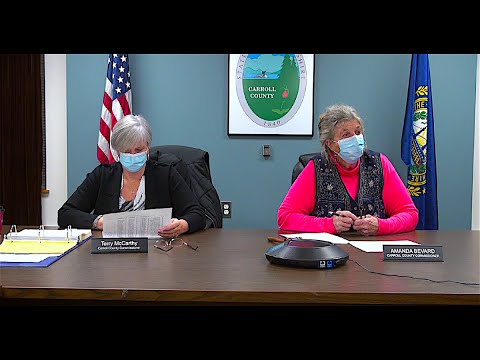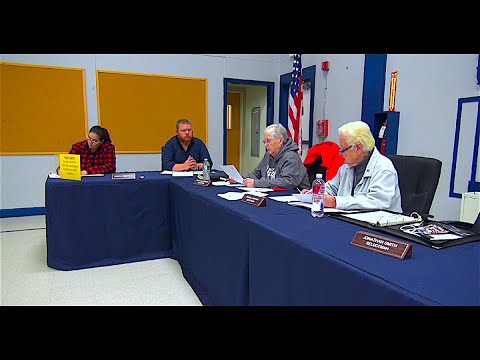 Ossipee Selectmen Meeting
November 16, 2020
TOWN OFFICES PUBLIC ACCESS: ANGELINI PIT:. -Public comments. TAX RATES:. -Municipal: 5.98 -County: 1.19 -Local education: 7.91 WATER TAX RATES:. -Center Ossipee: 1.62 -Ossipee ...
Carroll County Commissioners Meeting
November 16, 2020
OVER EXPENDED BUDGET LINES:. -Transfer Law/Policy. -Department line item transfers.